Tracklisting: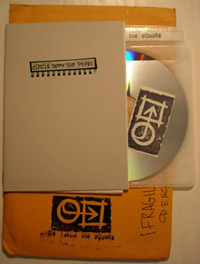 1. Our need to Bleed (3:43)
2. Eleven Owls Have Eyes (4:50)
3. A Disclaimer to the self (2:24)
4. Comes with the Fall – Houdini Logic (8:51)
5. Studio Banter (0:55)
6. Houdini Logic (remix) (2:45)
A six track version of the Demo, the 6 track Cd tends to be included with the copies of the demo that come with the booklet, however there is no set pattern to this and variations happen.